About D.E Air Conditioning Services
The man behind the business Daniel has been servicing Illawarra and South Coast businesses and homes for the past 15 years. Building upon his experience and reputation for quality service, Daniel created D.E Air Conditioning Services out of passion for his trade.
Specialising in residential and commercial properties, we service the Illawarra and beyond, spanning from Helensburgh all the way to Mittagong and Nowra.
No matter what services you require – from comprehensive air conditioner installation, repair, and maintenance; you will receive a combination of knowledge, honesty and professionalism.
With D.E Air Conditioning Services, you get the kind of knowledge and expertise that assures we will not only get your system up and running promptly, but have the skill and expertise to optimise it according to the specific layout of your interior, in order to ensure that it runs properly and at peak efficiency.
Drawing on many years of experience in the field, D.E Air Conditioning Services ensures you get the highest quality products and equipment based on your needs.
The work itself is done with pride, ensuring your home or business is left in a clean state with your peace of mind being our number one priority.
Our combination of friendly and reliable service, expert knowledge, and passion for satisfying our customers is something you simply won't find anywhere else.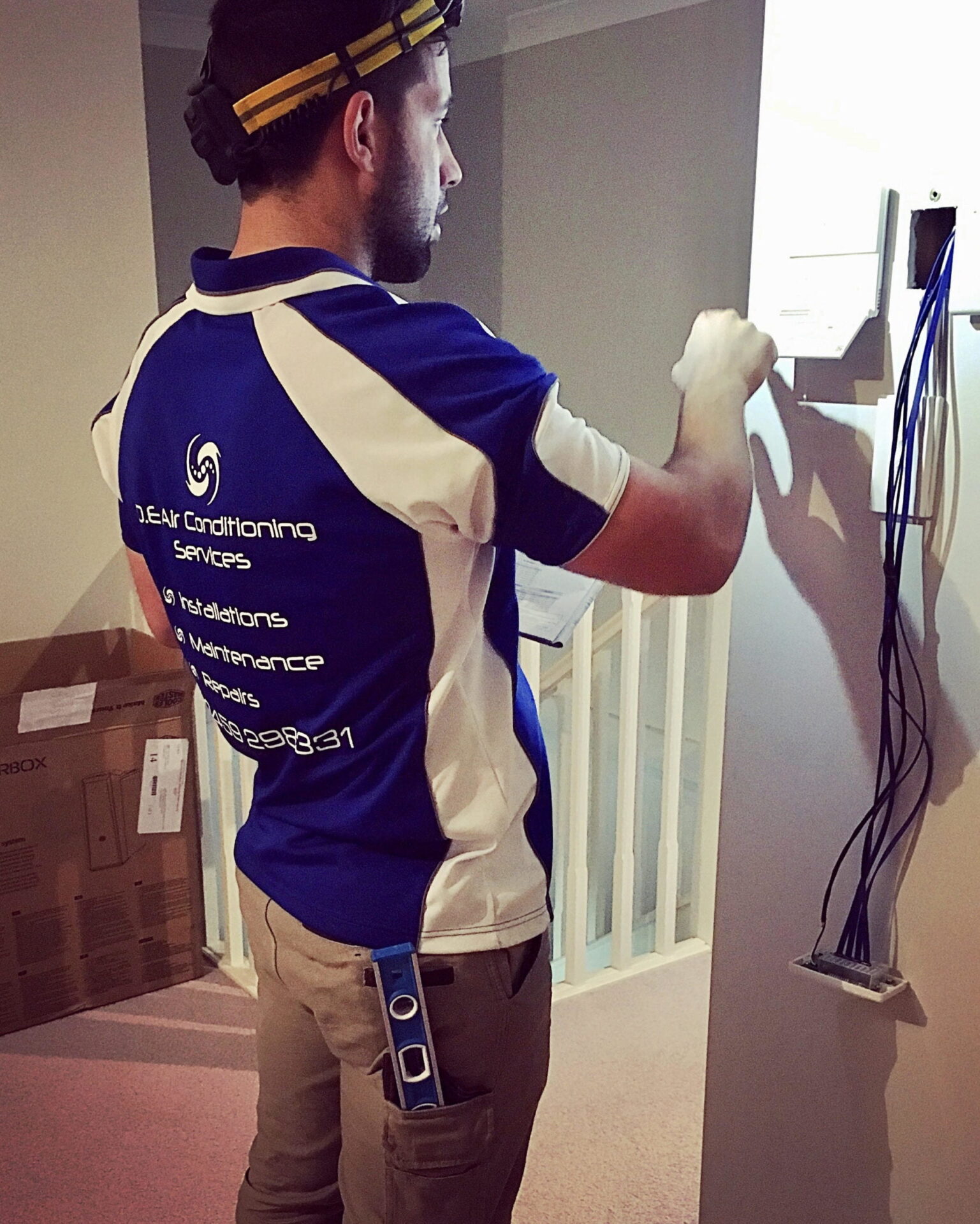 Your local Air Conditioning Specialist!
Contact us for a FREE QUOTE!